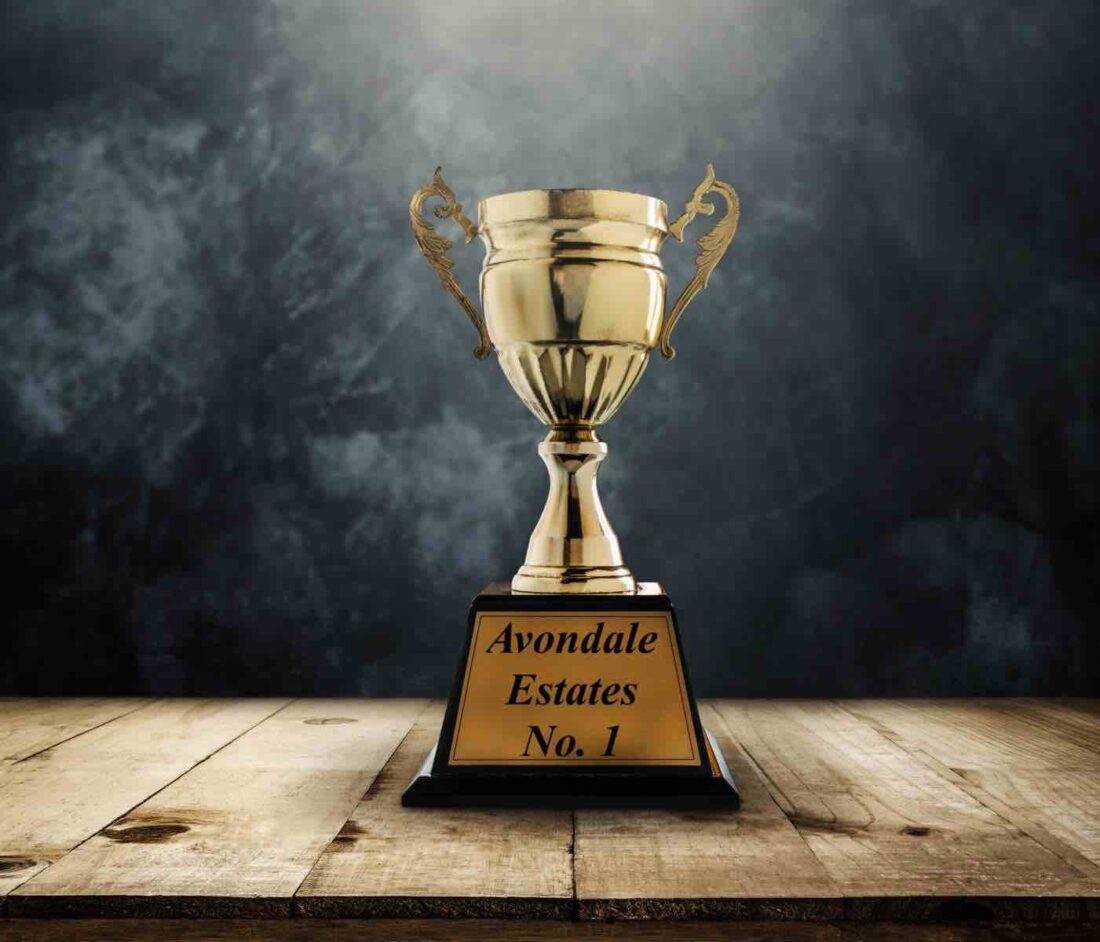 All hail Avondale Estates, your 2022 tournament champion!
Charming eastside city ultimately prevails in wild Best Atlanta Neighborhood 2022 tourney
After weeks of spirited and mostly positive competitions, the Best Atlanta Neighborhood 2022 tournament has come to a close, and Avondale Estates has (again) emerged as this year's victor!
Yes, ITP cities are allowed to compete in the tournament of neighborly excellence, and this DeKalb County municipality proved itself motivated time and again.
No, Avondale isn't an Atlanta neighborhood. But by adding a welcoming, centralized greenspace in 2022, continuing an agenda of support for small businesses (with more to come), and getting out the vote for a common cause, Avondale certainly exhibited the best traits of a strong neighborhood. And that deserves to be recognized. Because… America.
Nearly 30,000 votes came in across all contests in the 16-seed tourney—and most of them were cast by actual human beings. Which goes to show how Atlanta is truly a patchwork of wonderful neighborhoods, a city brimming with neighborhood pride.
Avondale Estates, for the uninitiated, is located about nine miles west of downtown, nestled up against Decatur and a PATH Foundation multi-use trail to Stone Mountain, between two MARTA stations.
Founded in 1924 and named for Shakespeare's birthplace, the city of less than 4,000 residents is best known for its Tudor-style commercial core (and housing stock), scenic lake, and local businesses mostly clustered near main artery North Avondale Road. Coincidentally or not, it also recently earned the title of USA Today's "Best Small Town Beer Scene" in the country.
Last month, Avondale garnered enough nominations for a No. 10 seed—but it had no easy path to glory. Earlier victories came over Kirkwood (Round 1), East Atlanta (Elite Eight), and big sibling Decatur (Final Four).
In the Championship round(s), Avondale ended Castleberry Hill's valiant quest for 2022 hardware, in both the controversial original contest and closely monitored runoff. (Expect alterations to the voting system in 2023).
For rising up and winning, Avondale Estates is the recipient of a year's worth of good mojo. And the second-annual (virtual) Golden Urby Chalice of Champions!
Throughout the end of 2022 and now 2023, Avondale Estates proved itself exceptionally proud and capable of rallying widespread support. Here's permission to keep on bragging, Avondale, all year long.