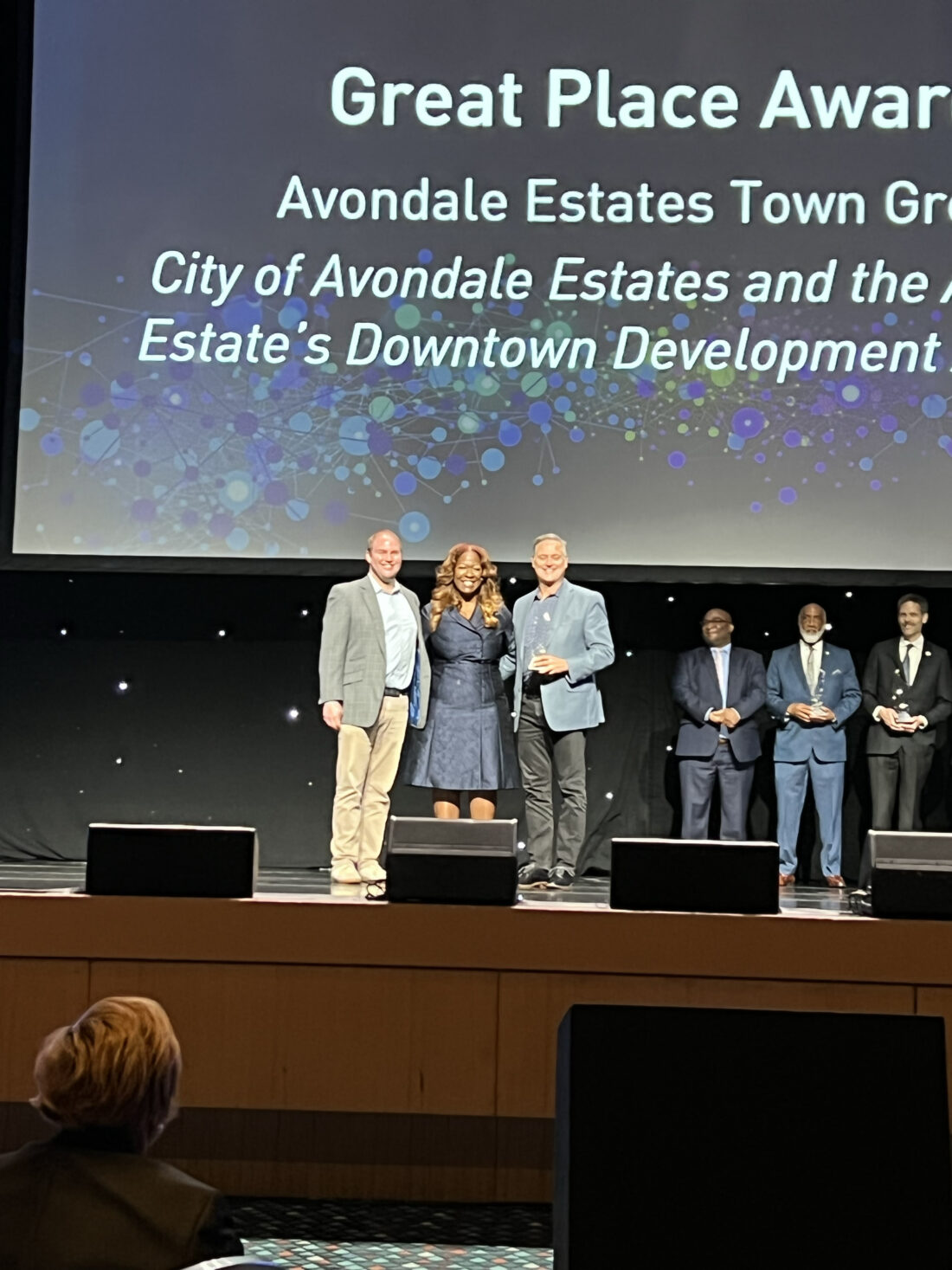 Town Green Receives Regional Excellence Award as a Great Place
The City of Avondale Estates and the Avondale Estates Downtown Development Authority received the 2022 Regional Excellence Award in the Great Places category for the Town Green project from the Atlanta Regional Commission (ARC) on Friday, Oct. 28. The ARC's annual awards honor visionary projects that are improving quality of life in communities across metro Atlanta.
Mayor Jonathan Elmore and City Manager Patrick Bryant accepted the award in front of a large crowd at the 2022 ARC's State of the Region Breakfast at the Georgia World Congress Center. They were joined by Sheri Locke and Bill Clarke from SSOE Group, Jerry Miller of Fabric Developers and Assistant City Manager Shannon Powell. 
From the Town Green's award presentation video: "The City of Avondale Estates is a Tudor-inspired planned community known for developments that enhance quality of life for residents of all ages and abilities. With its inviting space for town activities, a designated area for food trucks, and a network of mixed-use path that connects the greenspace to the commercial downtown district, the recently completed two-acre Town Green furthers the city's dedication to inclusive development."
Additional partners recognized for the project who were unable to attend the event include Long Engineering, PDC Solutions and Reeves Young Site Solutions.
Learn more about the ARC's Regional Excellence Awards and see a video of the presentation.