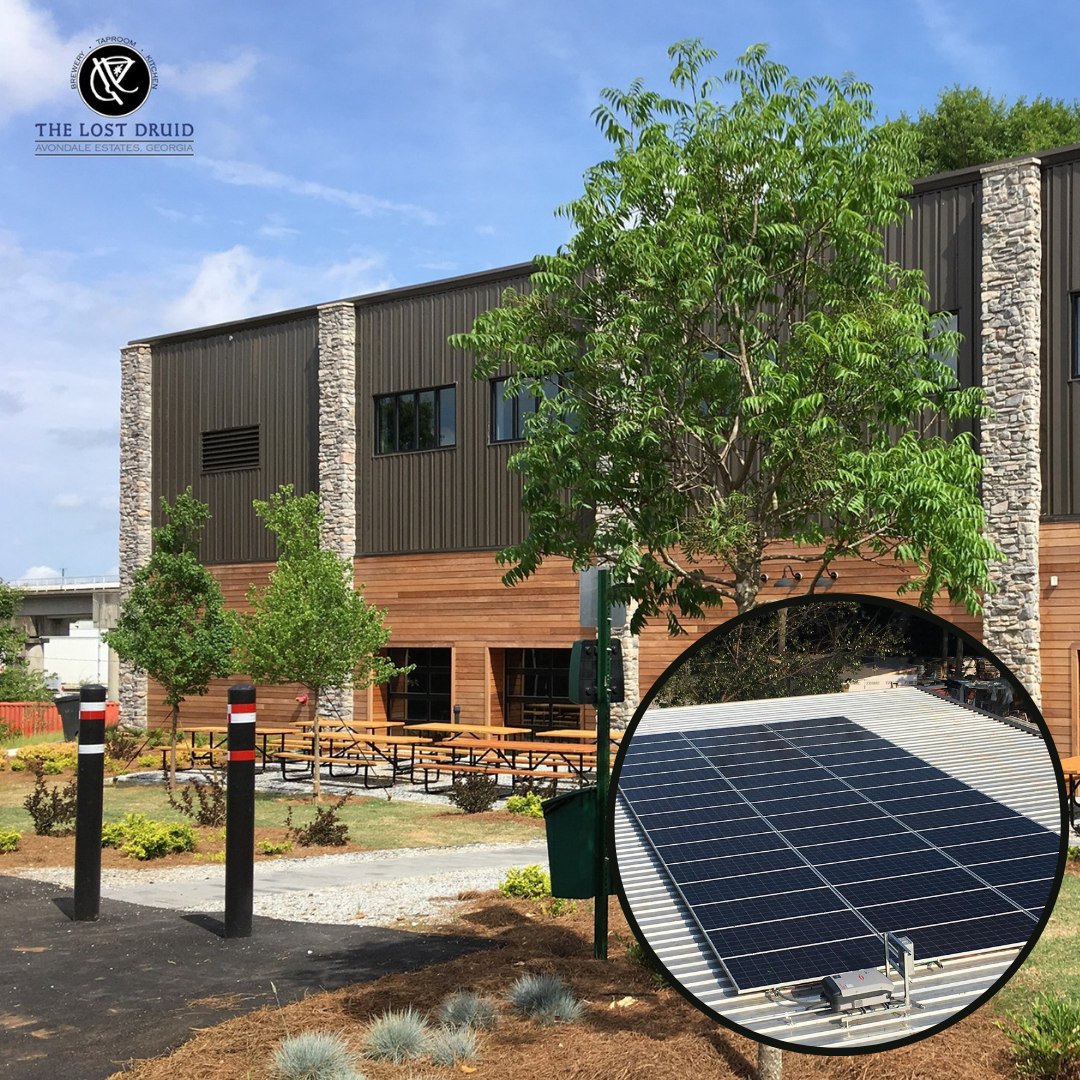 Happy Earth Day, Avondale
[April 22, 2021]
Since 1970, America has celebrated Earth Day each year on April 22 to draw attention to our nation's rising environmental concerns with a hope to inspire action on local, national, and global levels. Over 40 years later, the original message behind Earth Day is as urgent as ever. With the impact of climate change still evident in our daily lives, Avondale Estates is proud to be home to a diverse array of small businesses who are committed to operating in an eco-friendly way. From thrifting to composting, solar energy to recycling, our business scene is consciously adopting practices to better serve both their consumers and their planet.
To start, let's tackle thrifting. Whether you call it "thrift", "vintage", "previously loved", or "resale", buying second-hand helps prevent needless additions to our landfills and allows the consumer to refresh their wardrobe, household furnishings, and other items at a much more affordable price. I would call that a win-win! Our city is home to not one, not two, but FIVE quality thrifting destinations. Not bad for a small town!
Finders Keepers Fashions and Finders Keepers Furniture offers high-end, curated clothing, furniture, and décor that will change the perception of re-sale. At Finders Keepers Furniture Store, the team recycles boxes and paper shopping bags and uses them to package items for future sales. Also, for items that aren't suitable to sell on the floor, they take pieces and give them a new life by painting them and then selling them. Repurposing furniture gives it a brand new life!
Second Life Thrift Store alongside their sister store  Second Life Home Furnishings (temporarily closed during COVID19) offers furniture, clothing, décor, books, pet supplies, and more, donating a portion of their proceeds to benefit homeless pets. Jack & Jill Consignment specializes in baby and children's clothing, toys, and supplies that parents tend to throw away as their kids grow up. And for the music fans, don't forget to swing by Village Music for an amazing collection of vintage albums.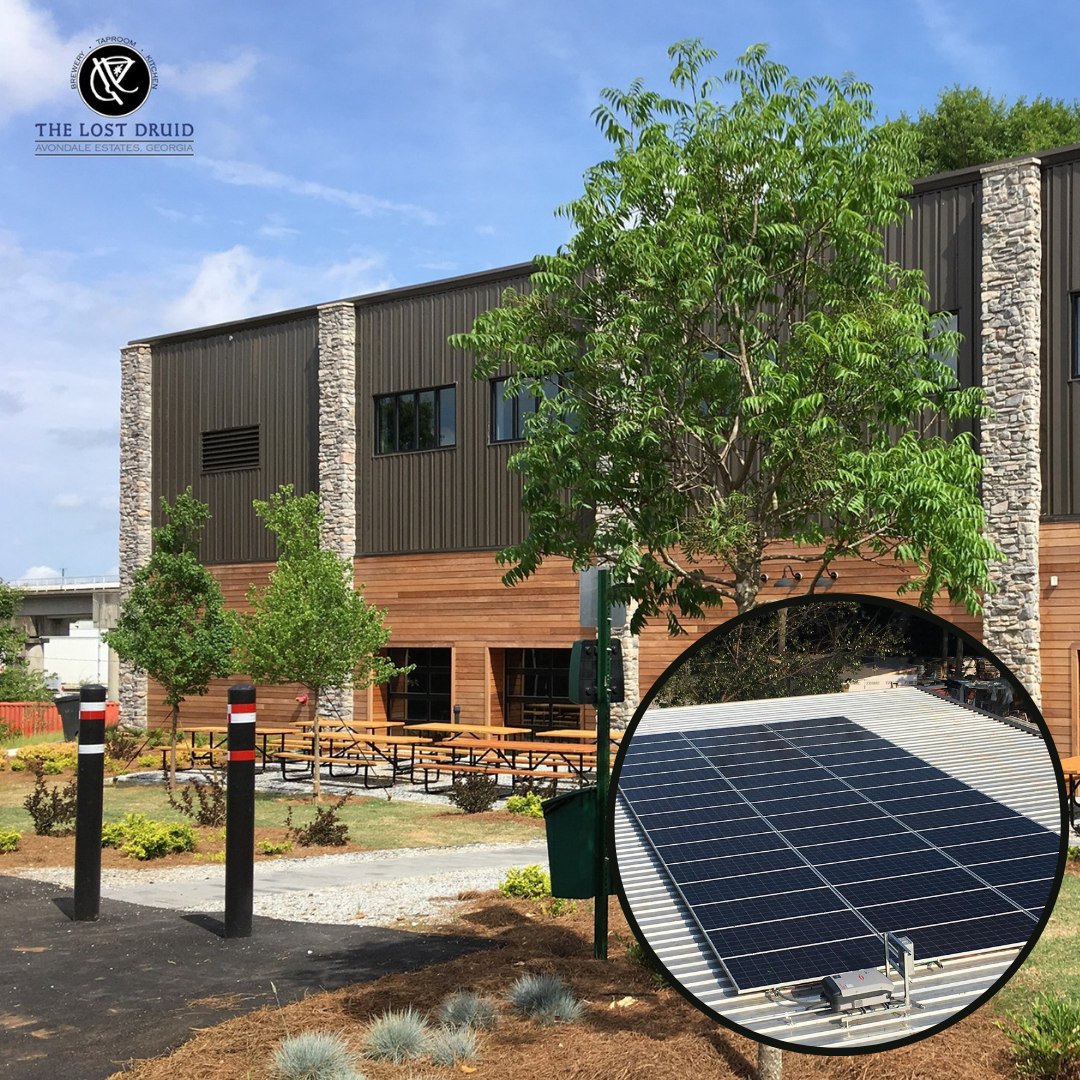 As the food and beverage scene in Avondale Estates grows, our restaurants, bars, and breweries are also focused on how to be more environmentally friendly. For instance, My Parent's Basement, Avondale's friendly neighborhood comic book bar and restaurant, has started to compost! The team at the Purple Corkscrew Wine Shop  recycles all their bottles and boxes at the local recycling center at the Dekalb Farmers Market.
In addition to recycling, destinations like Arepa Mia, Rising Son, and Banjo Coffee source locally with an emphasis on sustainability and low-impact service. Additionally, Banjo Coffee uses compostable products and composts used grounds and food waste with CompostNow. Pine Street Market, Avondale's local artisan butcher shop, also source their meat from local and regional humane farms.
The Lost Druid Brewery opened in 2019 with environmentalism ingrained in their mission. Not only does the brewery utilize a 14.1 kW solar panel system to supplement their electricity usage, but they also reclaim chilling water, use LED lighting, and provide used grain to local farmers for livestock feed to reduce their overall footprint.
Businesses like Andersson Gardens, Aborguard, and Shades of Green Permaculture have environmentalism at their mission's core by providing the community with products and services to both preserve and create their own pollinator-friendly landscapes. 
Retail locations like Mama Bath + Body and Garage Door Studio either work with local vendors or create their product in-house, which reduces their overall production footprint. Hemp Haven, one of Avondale's local CBD and smoke shops, offers an array of biodegradable merchandise made from the eco-friendly material hemp while also recycling packaging and sourcing their flower from organic farms. Even Avondale's residential complexes offer top-tier environmental amenities. Both the Willis Avondale and the Alexan Avondale host electric vehicle charging stations and convenient recycling receptacles at their complexes.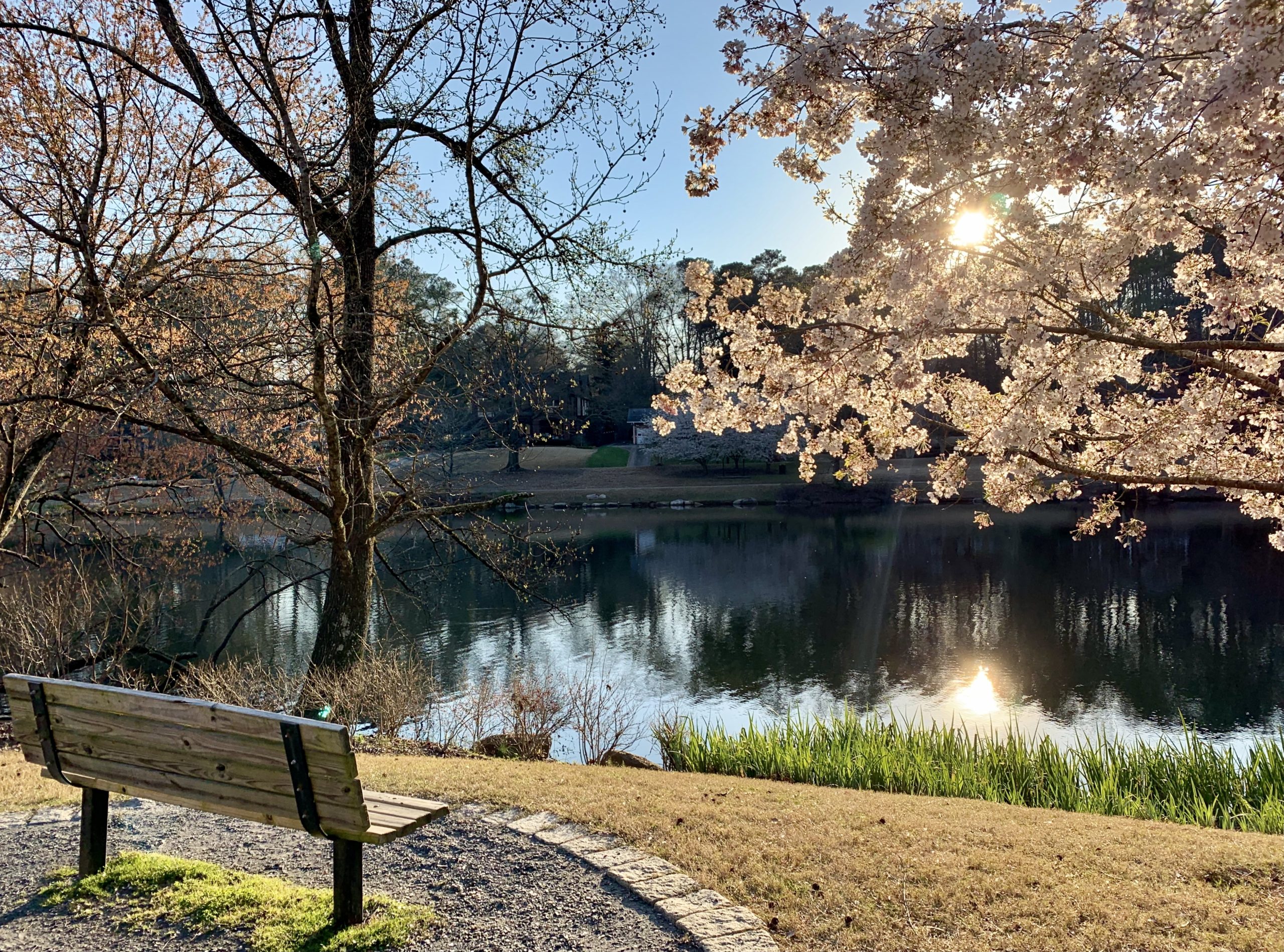 We would be amiss to conclude this post without recognizing the efforts made by our fantastic, passionate residential community in Avondale Estates. Our residents host several volunteer organizations focused on the betterment of our environment including the Avondale Estates Garden Club, Avon Garden Club, Gardeners for the Common Good, Avondale Action, and the City's Arboretum Board, to name a few. These groups of committed volunteers work selflessly and generously to help maintain public spaces and help both preserve and enhance our natural environment. The Avondale Estates Earth Day Walking Guide is a recent effort from our friends at Avondale Action with support and collaboration from other community groups to encourage residents and visitors to engage in a self-guided tour around our City. 
We have accomplished a lot, but there is still work to do. Happy Earth Day, Avondale.